And to top it off, our Princess Sophia Collection Diaper Cake!
With each weeks featured baby shower theme, a special value will be available to Cute-Ecakes followers, the matching diaper cake at up to 50% off!
Available ONLY to our Cute-E-Pies HERE!
Yes, even her Gund teddy is a diva.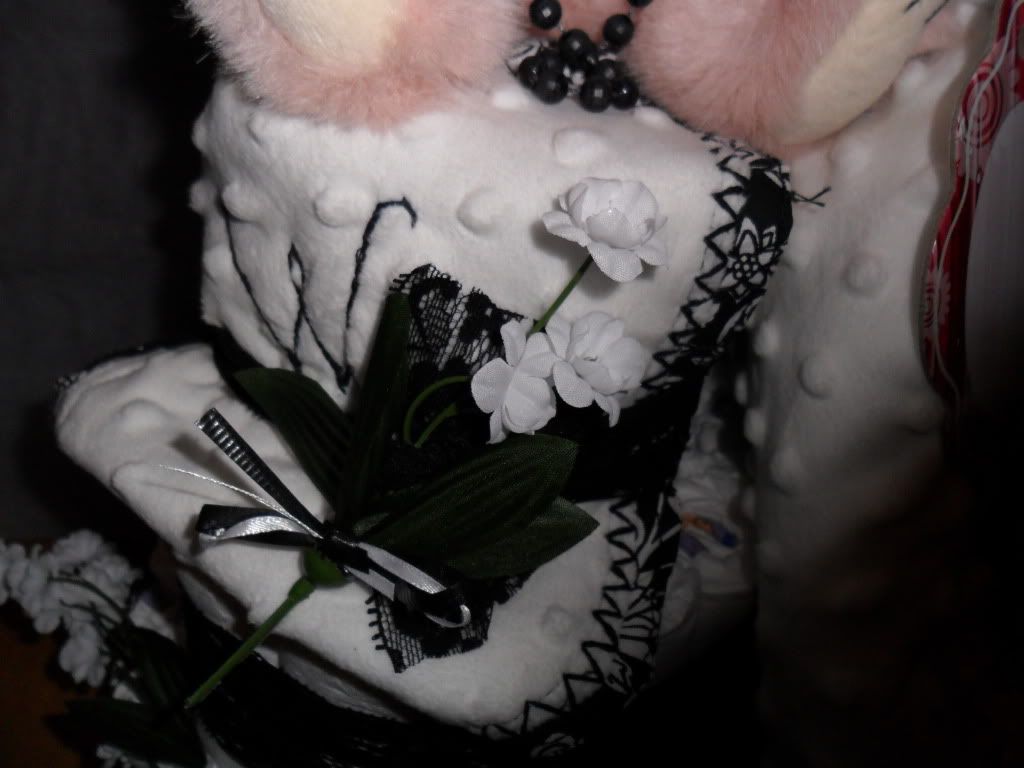 Quality hand embroidered monogrammed bib
30" x 30" minky dot blankie
14" x 20" minky dot burp cloth
54 Pampers Newborn Diapers